In 2009, we decided to pursue our dream of having our own Thai Restaurant.
We moved to Dorchester, Dorset and opened Thai Nakorn Restaurant that became very well regarded and award winning.
Most recently, in 2016, we found the place we liked the most in Gloucester and really wanted to move here.
We wanted to advance our cooking to be 100% Gluten Free with sustainable ethics throughout.
We take our social and environmental responsibilities very seriously, this is inspired by our Late King Bhumibol.
Chef Wicha trained as a professional chef in Thailand since he was 17 years old. In 2001 when he lead his team at Terravotta Restaurant, Rayong Thailand – he had been chosen to cook for Royalty, specifically Princess Ubolrat. He moved to the UK later in 2001 and set up and run a successful Thai Restaurant in Dorchester.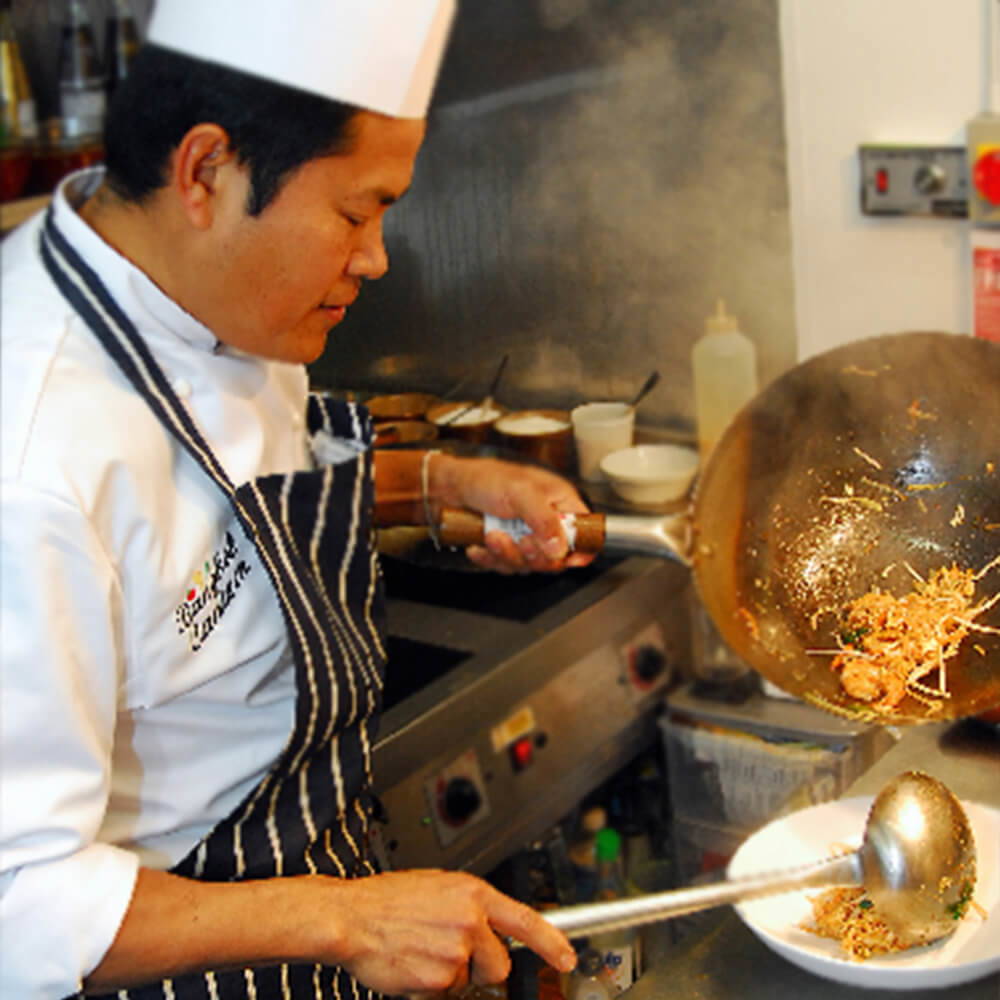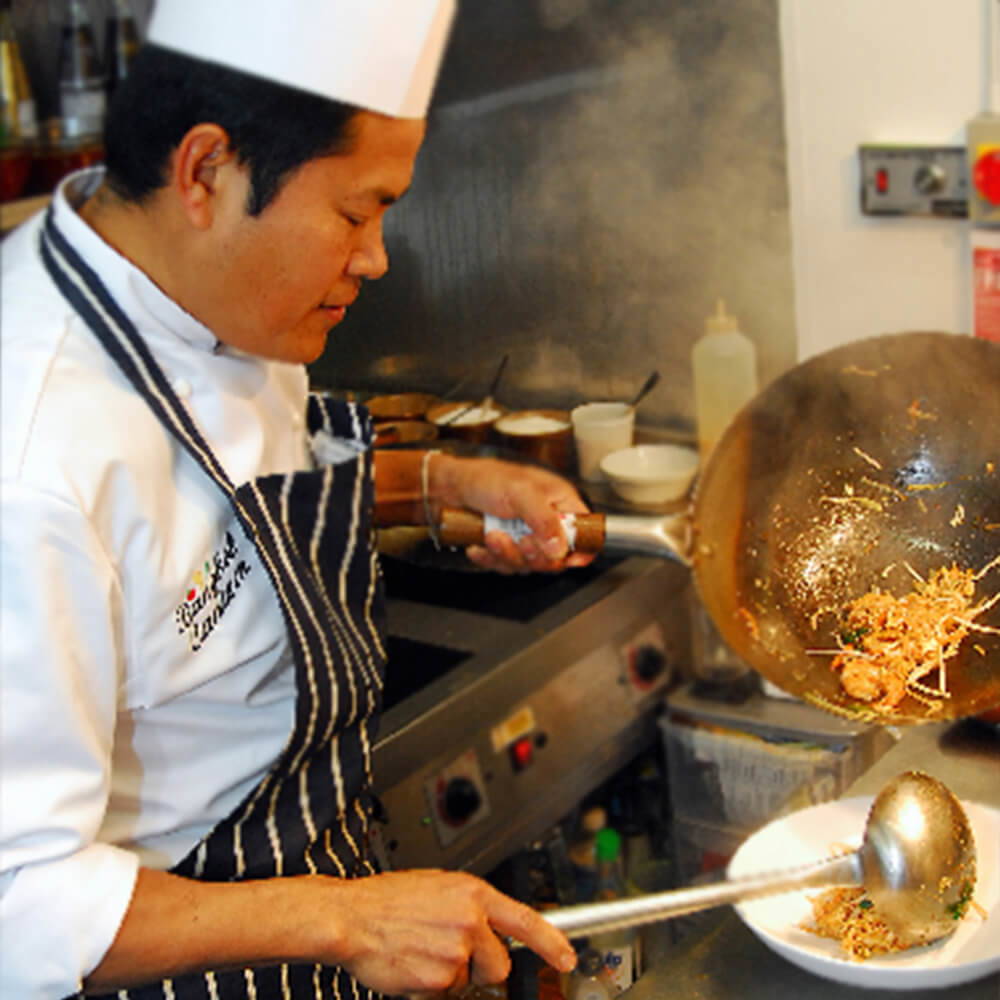 Kittima always had a passion for food, especially desserts and cake. After graduating with a master's degree in hotel and tourism management in France, she travelled around the UK. It was in the UK, Kittima met Chef Wicha, and a short while after moving to London working for a large Hotel, realised her passion remained in the restaurant and good food industry.
Kittima will be sure to make you have a very warm welcome at the Bangkok Canteen and is passionate about the sustainability, environmental credentials and quality of what you are served.